Every now and again, a remarkable property comes up for sale. I was fortunate enough to have been engaged by the owners of an 11.7 acre parcel in Great Falls last year which closed this week. It is in fact two spectacular parcels, located in Cornwell Farm just off Georgetown Pike. My clients have owned these properties since 1972 and built a family home on one of the lots in 1978.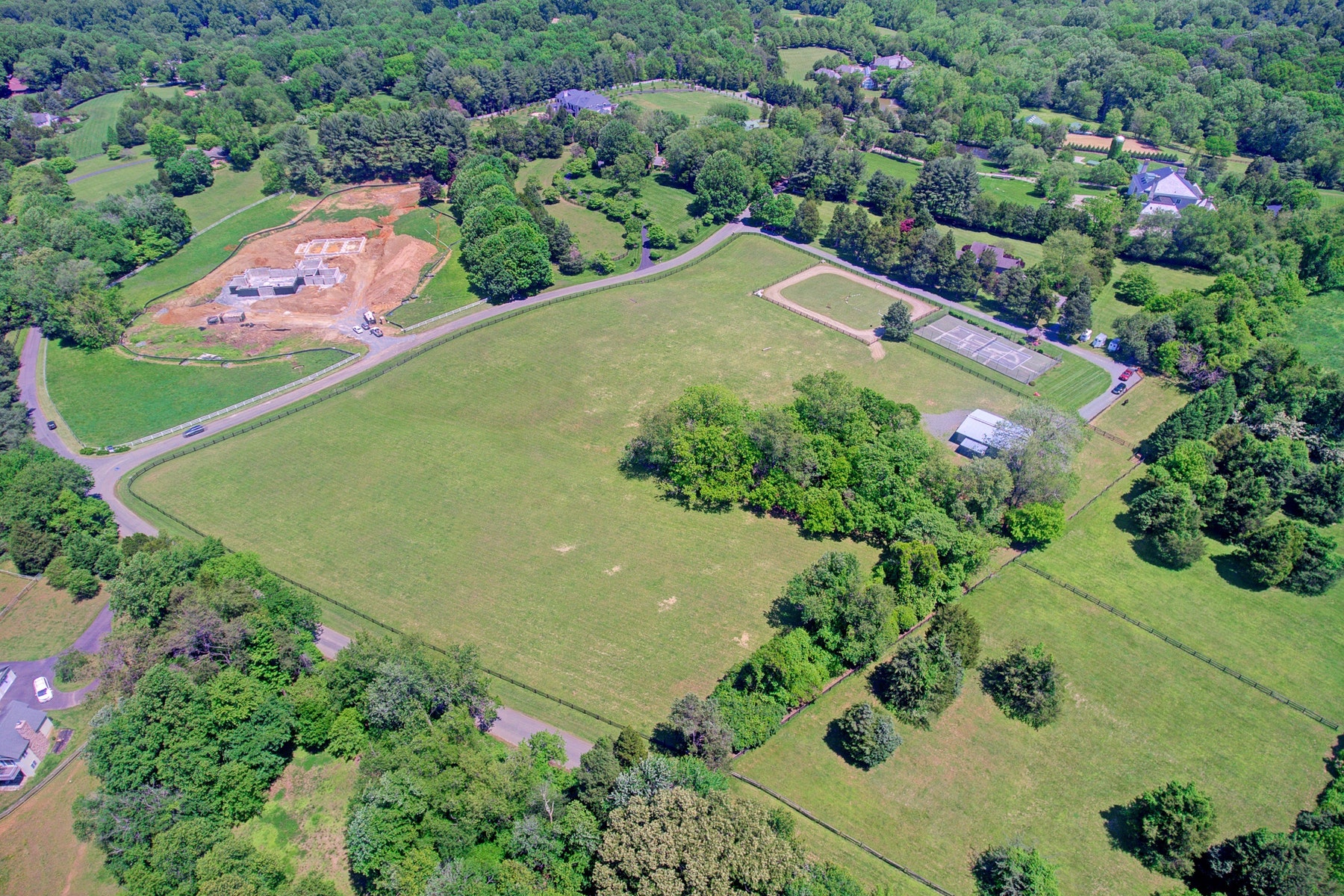 These lots are, arguably, two of the finest in this sought after community. Homes in Cornwell Farm range from quaint ramblers to some of the finest houses surrounding Washington D.C.
Cornwell Farm has a storied history dating back centuries, to when the Great Falls area was, despite its close proximity to Washington D.C., utterly rural.
The earliest chain of title refers to 399 acres being granted to Guy Broadwater by Lord Thomas Fairfax on July 16th, 1731 followed by its sale seven years later for the princely sum of one hundred English pounds to a Mr. Henry Watson.
First evidence of the Cornwell name appears on February 4th, 1868, when Mine Ridge Farm, followed shortly thereafter by "200 and about 8 acres" were acquired by Benjamin and Phoebe Cornwell, for $1,600 and $900 respectively.
Jumping ahead to a little over 100 years later, a group of concerned local citizens, in the early 1970's, banded together to counter a push to develop, what was by now Cornwell Farm, into a clustered housing development. Ironically, with the support of the potential developer, who was won over by the passion and politeness of the group which had pleaded with him to allow them to purchase the property and subdivide it in to between five and six acre lots, with strict covenants and restrictions as to what could be built, the 200 acres was saved and survives to this day, and in perpetuity, as a unique horse centric enclave of properties with diverse architectural styles.
The covenants and restrictions allow for one residence per lot, which overrides the county's zoning of one dwelling unit per two acres. The covenants include delightful bridle path easements which allow equestrians to reach Great Falls Park and beyond without the need of a horse box!
Congratulations to my delightful client and to the very fortunate new owners!